Pyjamas and hot chocolate for the Vinnies Winter Appeal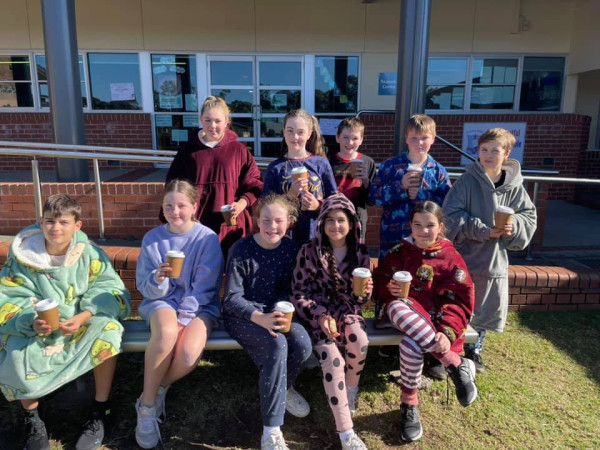 The challenges of the last few years with COVID-19 have impacted the lives of many in our local community. St Vincent de Paul provides assistance to many of these families. That's why our school community has been so eager to support the 'Vinnies Winter Appeal'.
To fundraise for the appeal, we held a pyjama day at St Paul's! Our students had a wonderful day in their pyjamas and comfortable mufti clothes, and enjoying a warm chocolate drink and cinnamon donut, for a small donation.
A special thank you to our school's Mini Vinnies Team of students from Years 3 to 6, who volunteer their time to work together to promote many social justice initiatives in the school – including this fundraising event. We are very grateful to the students for their assistance in organising the day.
In a massive school community effort, over $1,400 was raised for the Vinnies Winter Appeal and went to our local St Vincent de Paul chapter to support those in need in our community. Congratulations St Paul's!
Vinnies Winter Appeal Photo Gallery